Karate Vocabulary: Dojo Kun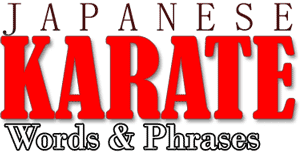 Dojo Kun
Training Hall Rules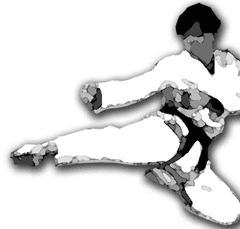 一、人格完成に努むること
hitotsu, jinkaku kansei ni tsutomuru koto
Each person must strive for the perfection of one's character.



一、誠の道を守ること
hitotsu, makoto no michi o mamoru koto
Each person must be faithful and protect the way of truth.



一、努力の精神を養ること
hitotsu, doryōku no seishin o yashinru koto
Each person must endeavour (fostering the spirit of effort).



一、礼儀を重んずること
hitotsu, reigi o omonzuru koto
Each person must respect others and the rules of etiquette.



一、血気の勇を戒むること
hitotsu, kekki no yū o imashimuru koto
Each person must refrain from violent behavior (guard against impetuous courage).
(The English was taken from the Dojo Kun Wikipedia article–read it for more information)
---
Have an iPhone or iPod Touch?

If so, please try our Japanese Karate Vocabulary App.
Is this site helping your Japanese? Do you have a spare $1 to help Clay pay the bills?
---
DarwinGenome Guides – helpful academic writing tips for students
Expert assistance with languages homework help for every student at ezassignmenthelp
123Writings.com writes admission essays since 2013
Facebook your comment here! 😀