The Kotoba Zamurai Archives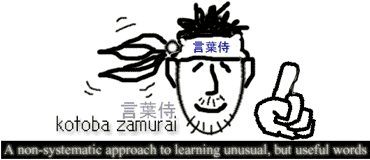 "Kotoba zamurai" articles are written to be "
a non-systematic approach to
learning unusual, but useful words
." While these not-so-serious articles
are written with the upper-beginner to intermediate in mind, even beginners
should be able to get something out of them. If not, I may have wasted 15 minutes
of your life… I will leave it up to you to take the chance.
Is this site helping your Japanese? Do you have a spare $1 to help Clay pay the bills?
---
DarwinGenome Guides – helpful academic writing tips for students
Expert assistance with languages homework help for every student at ezassignmenthelp
123Writings.com writes admission essays since 2013
Leave your comment below!