一人残らず Everyone

The word:

Closer look at the kanji:

B = Beginner | I = Intermediate
| A = Advanced

一人残らず
hitori nokorazu

everyone

一 ichi one

人 nin, hito person (together = hitori)

残り物 nokori mono – leftovers (food) [B]


心残り kokoro nokori – regret [A]
一人ぼっち hitori bocchi – lonely [I]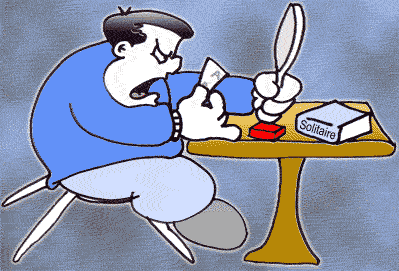 Gilbert pauses to gaze at the face of his enemy before continuing his game of solitaire.
---
SUGGESTED USAGE:
ひとり残らず、やっつけてやるぜ。
hitori nokorazu yattsukete yaru ze.
One and all, I shall triumph over you all!
ABOUT SUGGESTED USAGE:
やっつけて yattsukete – beat


やる yaru – to do
ぜ ze – emphatic Often used by males to sound cool

---
Is this site helping your Japanese? Do you have a spare $1 to help Clay pay the bills?
---
DarwinGenome Guides – helpful academic writing tips for students
Expert assistance with languages homework help for every student at ezassignmenthelp
123Writings.com writes admission essays since 2013
Facebook your comment here! 😀