闇討ち Attack in the Dead of Night
闇討ち
attack in the dead of night

With Video
闇討ち
attack in the dead of night



The word:

Closer look at the kanji:

B = Beginner | I = Intermediate
| A = Advanced

闇討ち
yami uchi

attack in the dead of night

闇 yami dark, gloom

討 uchi attack, destroy

暗闇 kura yami – the dark [I]


検討 ken tou – investigation, examine [A]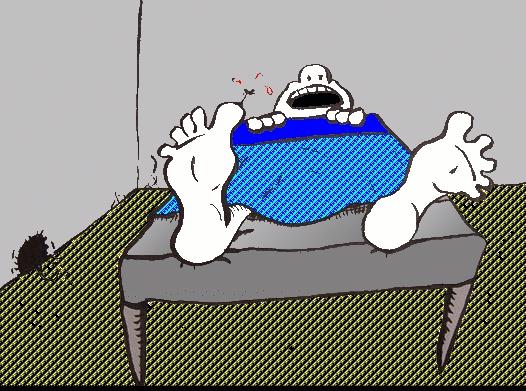 Miffys hard work paid off, winning her the prestigious mosquito of the year award.
---
SUGGESTED USAGE:
一晩で全身が痒くなってしまった。蚊のミフィに闇討ちされたせいだ。
hitoban de zenshin ga kayukunatte shimatta. ka no mifi ni yamiuchi sareta sei da.
In just one night, his whole body became all itchy — Thanks to Miffy the mosquito's night assault.
ABOUT SUGGESTED USAGE:
一晩 hito ban – all night, overnight


全身 zen shin – whole body
痒くなってしまった kayuku natte shimatta – become all itchy

蚊 ka – mosquito [蚊のミフィ ka no mifi means Miffy the mosquito]

された sareta – receive the action, his body received the attack from the mosquito
せい sei – fault, cause, reason or in this case thanks to

---
Is this site helping your Japanese? Do you have a spare $1 to help Clay pay the bills?
---
DarwinGenome Guides – helpful academic writing tips for students
Expert assistance with languages homework help for every student at ezassignmenthelp
123Writings.com writes admission essays since 2013
Facebook your comment here! 😀