Here are a few fun words all ending with a り. These onomatopoeia are adverbs (modifies verbs, adjectives, or other adverbs) or する nouns.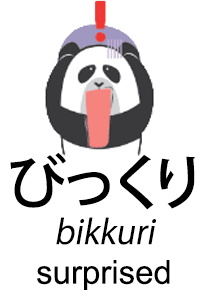 急に、後ろから肩をたたかれたので、びっくりした。
Someone suddenly tapped me on the shoulder, surprising me.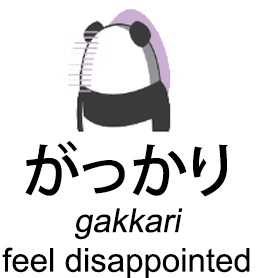 テストの点数が悪かったので、とてもがっかりした。
This week's test score was bad, therefore I was deeply disappointed.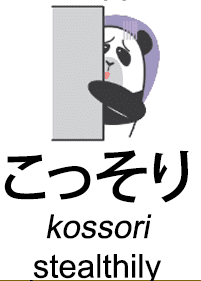 こっそりと家をのぞいている人がいたので、警察に電話した。
Someone was sneaking around the house, so I called the police.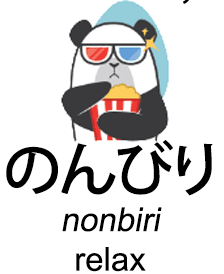 今週は忙しかったので、明日はのんびりしたい。
This week was busy so tomorrow I will take it easy.
あの二人は、双子なので顔がそっくりだ。
Those two, being twins, look exactly the same.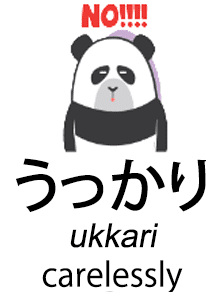 買い物しようとスーパーに来たが、うっかり財布を忘れたことに気が付いた。
I went to the supermarket wanting to go shopping when I realized I had carelessly forgotten my wallet.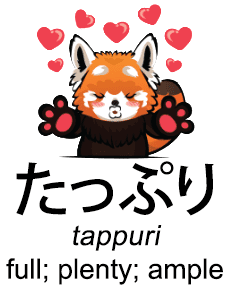 彼は、たっぷりと眠った。
He slept plenty.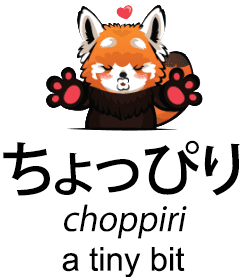 あの子は、野菜をちょっぴりしか食べなかった。
That child only ate a little bit of his/her veggies.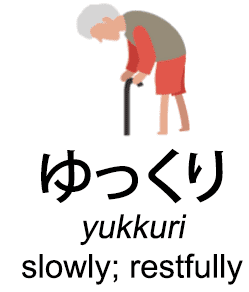 動物園で、ライオンがゆっくりと、おりの中を歩いていた。


At the zoo, the lion slowly walked around his cage.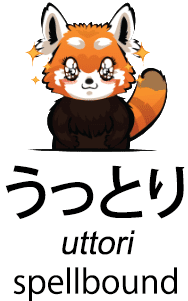 彼女は、大好きな俳優の写真を見てうっとりとしている。
She looked at a photo of an actor she likes with rapt attention.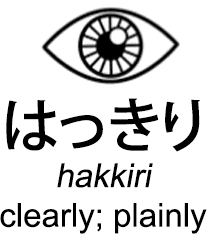 眼鏡をとりかえたら、すべてのものがはっきりと見えるようになった。


When I changed glasses, I was able to see everything clearly.



掃除をしたら、家の中がすっきりした。
After cleaning, the whole house was pleasantly refreshed.