Newest Japanese Lessons and Articles: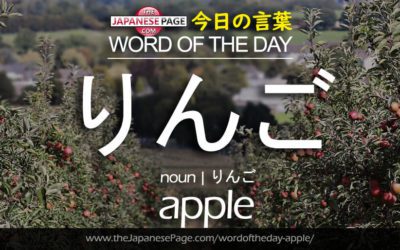 Today's Japanese word for beginner – りんご [apple]. While under an apple tree, Newton discovered the laws of gravity.(ringo no ki no shita de, nyu-ton wa inryoku no housoku wo hakken shimashita.)
read more
Exclusive Deal For You The Complete Japanese Reader Collection. This bundle set includes ALL NINE Volumes of the Japanese Reader Collection in digital format (this bundle would cost $44.90 elsewhere). Download instantly and begin improving your Japanese reading skills (PDFs, ePub, MOBI), listening abilities (MP3s), and vocabulary. ONLY $16 - One Time Payment. An amazing value! Click the image below to learn more.