Newest Japanese Lessons and Articles: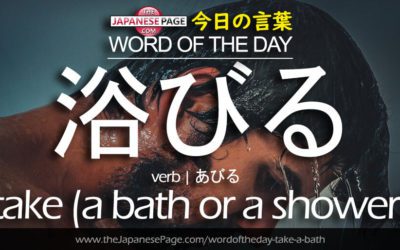 Today's Japanese word for beginner – 浴びる [take (a bath or a shower); pour ~ over oneself;be exposed to~; douse oneself with ~]. I took a shower right after I got up this morning. (kesa okite sugu ni shawa wo abimashita.)
read more
Check out our money-saving bundles. Most of these digital instant download bundles are over half off the regular individual price! Something for everyone. Click here to check it out.