Newest Japanese Lessons and Articles: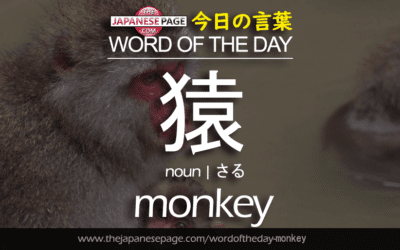 Today, The Japanese Page word of the day is 猿 [monkey]. 日本には、猿が入る温泉があります。にほん には、 さる が はいる おんせん が あります。In Japan, there are hot springs where monkeys can enter.
read more
Check out our money-saving bundles. Most of these digital instant download bundles are over half off the regular individual price! Something for everyone. Click here to check it out.