Newest Japanese Lessons and Articles: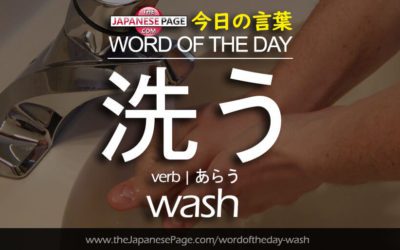 Today's Japanese word for beginner – 洗う [wash]. When you come in from the outside, always wash your hands with soap. (soto kara kaette kitara kanarazu te wo aratte kudasai.)
read more
Check out our money-saving bundles. Most of these digital instant download bundles are over half off the regular individual price! Something for everyone. Click here to check it out.