Newest Japanese Lessons and Articles: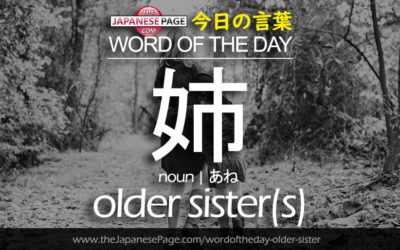 Today's Japanese word for beginner – 姉 [ane]. My sister is 5 years older than I am. (watasi no ane wa watashi yori gosai toshi ga ue desu.)
read more
Check out our money-saving bundles. Most of these digital instant download bundles are over half off the regular individual price! Something for everyone. Click here to check it out.