Newest Japanese Lessons and Articles: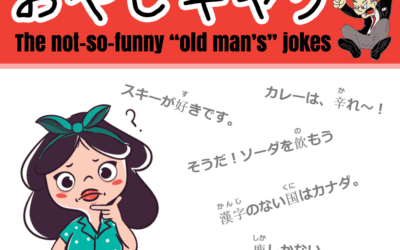 An oyaji gyagu means a "boring pun" or "an old person's (flat) joke."おやじ means "one's father" or "an old man." ギャグ comes from "gag" and while the English word can indicate an act (e.g. a practical joke), ギャグ in Japanese is usually verbal speech.Here are a few classic...
read more
Check out our money-saving bundles. Most of these digital instant download bundles are over half off the regular individual price! Something for everyone. Click here to check it out.