Getting started!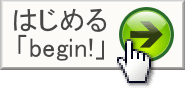 If you are new to Japanese, you have come to the right place. In this article, we will look at the history and important characteristics of the language, what TheJapanesePage.com has to offer, and recommendations for how to start right.
---
About Japanese
While English can trace its roots back a thousand years, Japanese goes back at least two thousand.
In English, we use an alphabet with twenty-six letters. In Japanese, there are three different writing systems. Yep, three. Two of them, hiragana and katakana, have forty-six characters each. The third, kanji, are the many characters Japan imported from China. There are about two thousand kanji that are needed in order to be fluent in Japanese.
Hiragana can be learned in two weeks if you devote half an hour a day to it. Once you learn hiragana, katakana is a breeze. Yes, kanji is a much larger beast to conquer, but if you learn the first hundred or so—a matter of weeks—you can read a lot. And if you learn the first 1000–perhaps 1-2 years—, you can read just about anything in Japanese and only look up unknown kanji as you need to.
Also, learning kanji can be fun if you see it as a hobby. You are about to embark on a language learning journey few other Westerners have undertaken. The joy of recognizing and being able to read kanji or even kana (hiragana and katakana) cannot be overstated.
---
About TheJapanesePage.com
TJP started as a Geocities webpage back in 1999 to showcase what Clay Boutwell was learning at the time. It was his study notes, you can say, but it soon grew to be much more. Learners all over the world began to email suggestions and questions. That spurred me to work harder and create more articles. Over the years, dozens of other contributors have made TheJapanesePage.com one of the largest and oldest free Japanese language learning sites in the history of the internet! (Boy, that sounded pretentious. But I'll let it stay.)
---
Where to go from Here?
First and foremost, TJP (or most other sites with articles to help you learn Japanese) is not a replacement for a textbook. We highly recommend getting a textbook and sticking with it.
Which textbook?
The good news is there are a lot of choices nowadays and most are very good. We recommend Genki just because we feel it is top notch and also many schools around the world use it. We stock the entire series at
TheJapanShop.com
 here.
But if you have Japanese for Busy People, Minna no Nihongo, Japanese for Everyone, or any other textbook already, just stick with that. There is no magic textbook bullet. A book (or any resource) is only as good as the time and effort you put into it. Get a textbook (like Genki) if you don't have one; or else use the one you have.
Now, back to what TJP can help you with…
---
Where do I start learning?
You ordered your textbook? Good. While you wait for it to arrive, master hiragana. As we mentioned earlier, this can be done in less than two weeks and then fluency will come over the next few months as you read, read, read Japanese.
Recommended TJP resources:
First, join our forum—introduce yourself and spend some time looking at the many years of posts. Also, as you go through TJP lessons, leave comments to let us know what you think or if you have any questions.
Hiragana lessons—Everything you need is here. If you want to support us and/or prefer an eBook or paperback, check out our Hiragana, the Basics of Japanese.
Katakana lessons—Now that you know hiragana, learning katakana should be a snap. Katakana is very similar to hiragana, but be careful, the similarities can make a few katakana tricky.
Grammar Fast Track 100–Most of this will be covered in more detail in your textbook, but going through these bite-sized grammar morsels now will prepare you for greater understanding in your textbook.
Begin your Kanji Learning—Here is our main kanji page, but also click here to sign up for our free daily kanji lesson emails. Learn one kanji a day with your morning cup of coffee. After a hundred days, you will have learned the most useful kanji.
Also! Join our TheJapanShop.com Fast Track your Japanese email list and get our Kanji 100 eBook and MP3s absolutely free.
Once you have hiragana, the first hundred kanji, and basic Japanese grammar under your belt, consider getting our Japanese readers. We are currently offering TJP users a special deal here.
Lastly, if you have any questions or comments, I'd love to hear from you. Just click here to send me a comment.
To sign up for our newsletters:
-Clay
Check out our money-saving bundles. Most of these digital instant download bundles are over half off the regular individual price! Something for everyone. Click here to check it out.