1.)  Go to Dashboard and hover Pages and then click "Add New"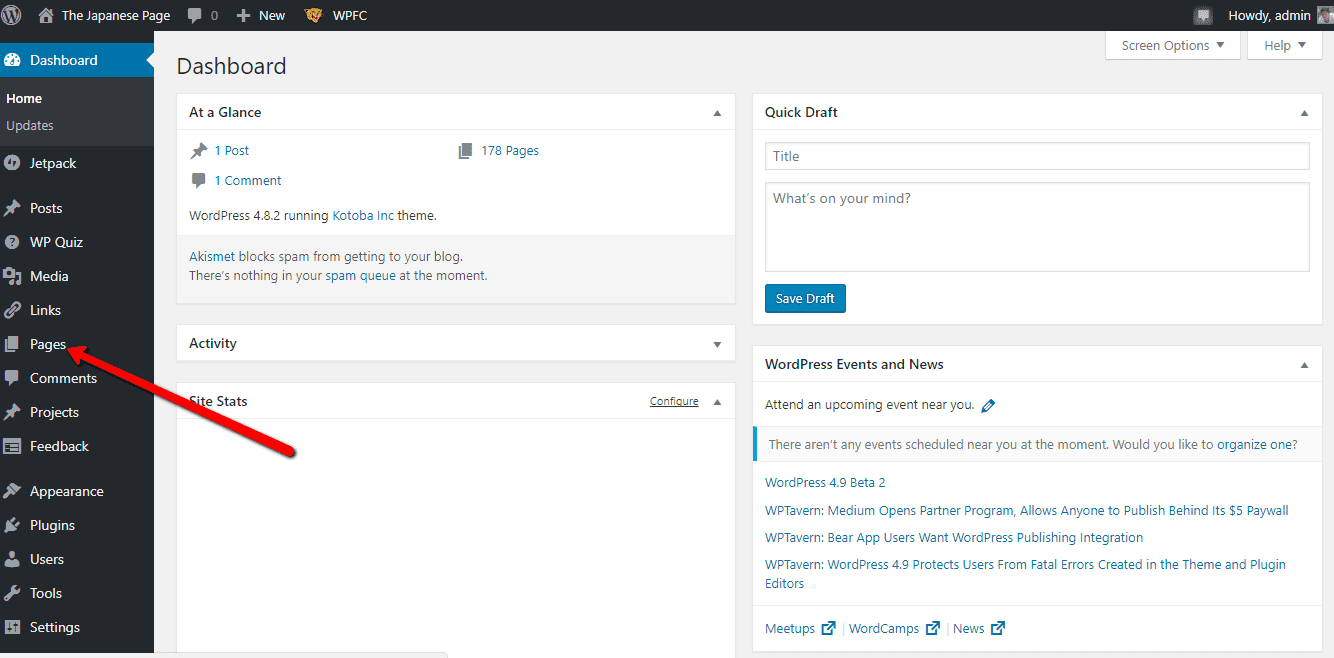 2.) Enter Title and click "Use The Divi Builder" since we created already a template for Misc. Grammar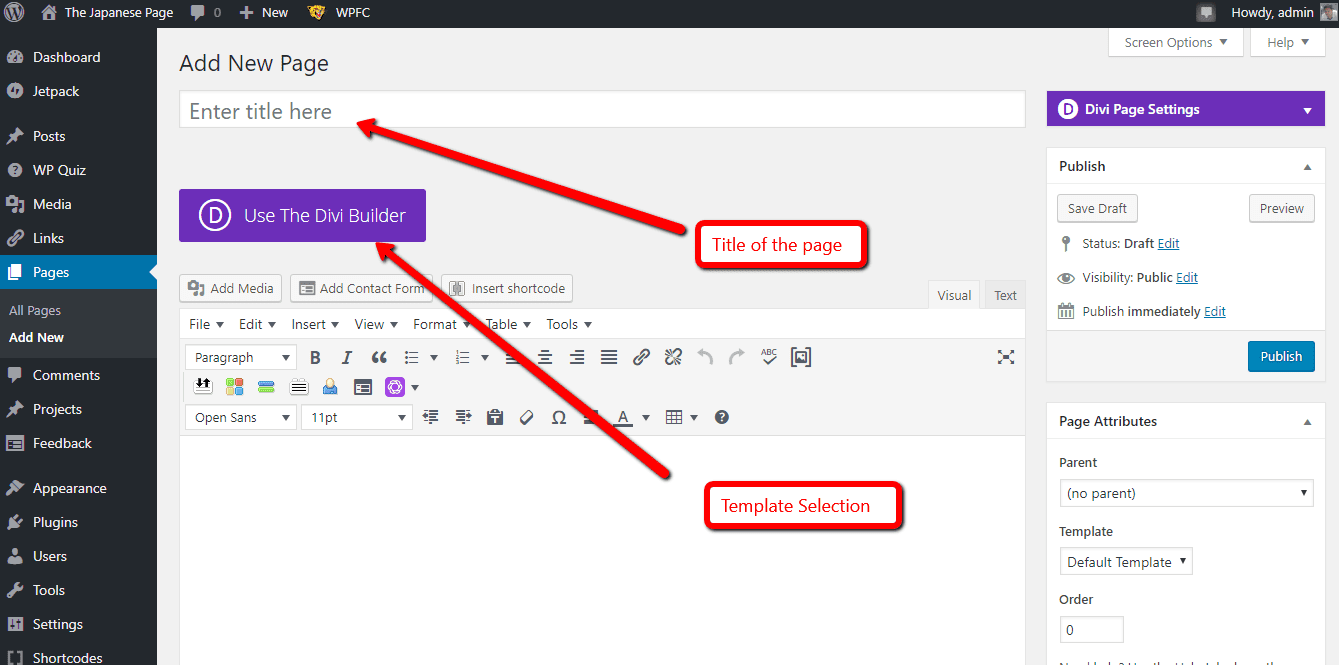 3.) Choose "Load From Library" tab and then next click on "Add From Library" tab and you will see Misc. Grammar Template we created. Then load it. After that, we can now edit content there.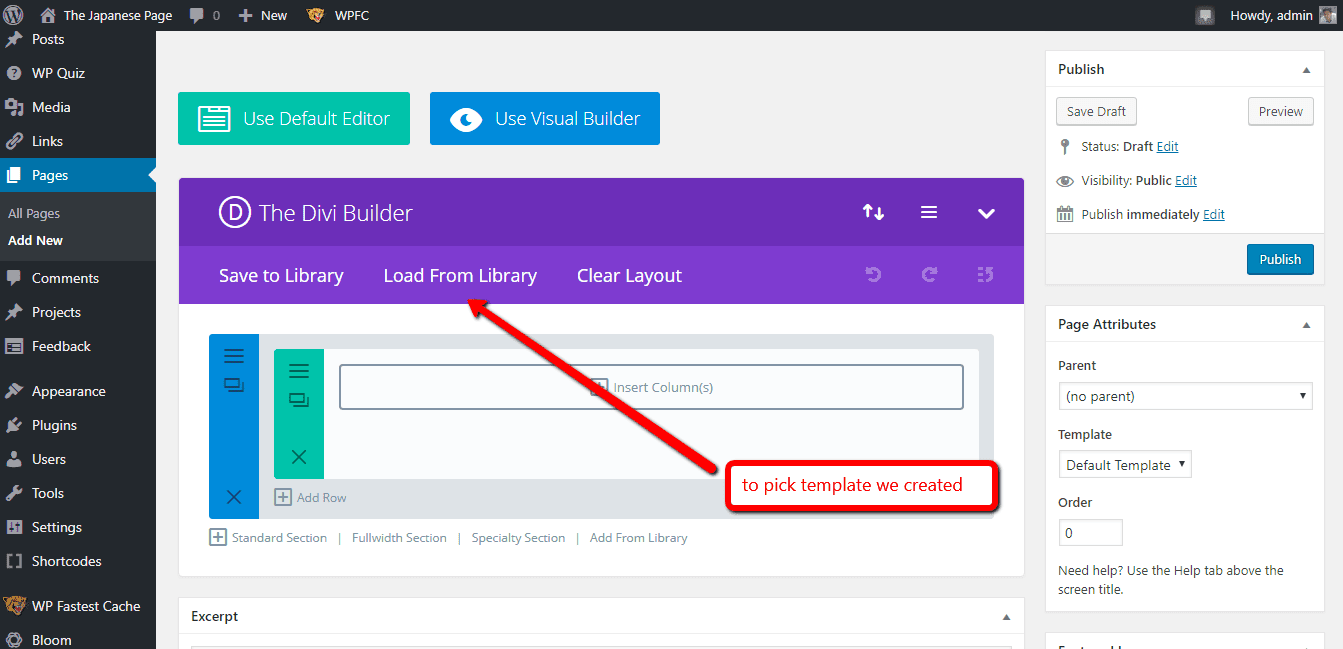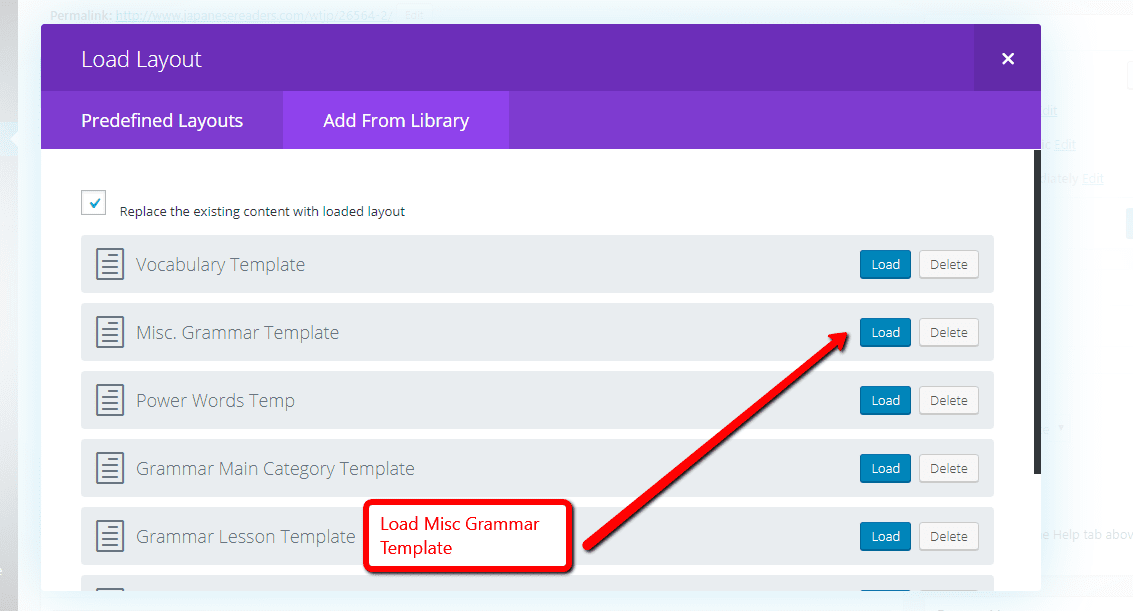 4.) After creating the page we can then hit "Publish"
5.) The Page has been created and published. If we want it to appear as a dropdown list from left menus, please go to Dashboard again and then hover "Appearance" and click "Menus". Since the page we created is Misc. Grammar page so we will find the Misc. Grammar Menu and then click "Select"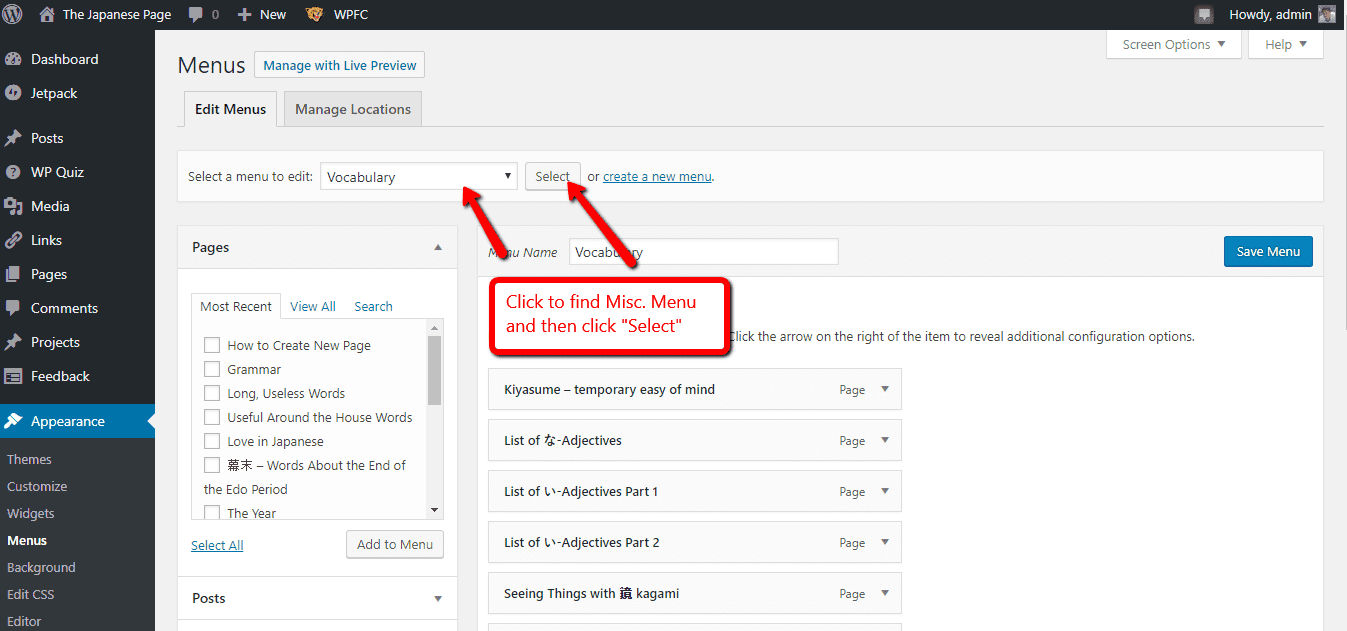 6.)  After clicking it now we can drag the page to the menu list. As we can see, the most recent page we created comes first from the left list. After checking the box click "Add to Menu" It will then added to Misc. Grammar Menu list.