[et_pb_section bb_built="1″ _builder_version="3.0.98″ background_size="initial" background_repeat="repeat-y" custom_margin="0px||30px|" custom_padding="0px||0px|" inner_shadow="on"][et_pb_row _builder_version="3.0.98″ make_fullwidth="on" make_equal="on"][et_pb_column type="4_4″][et_pb_code admin_label="Breadcrumbs" _builder_version="3.0.97″][wpseo_breadcrumb][/et_pb_code][/et_pb_column][/et_pb_row][et_pb_row make_fullwidth="on" custom_padding="0px||0px|" custom_margin="0px||0px|" make_equal="on" background_color_2="#fbfaf6″ _builder_version="3.0.98″][et_pb_column type="1_4″][et_pb_text admin_label="Fun Menu Left" _builder_version="3.1.1″ disabled="off" disabled_on="on|on|" saved_tabs="all" global_module="31686″]
油を売る Sell Oil (slang: goof off when you should be working)
油を売る
lit: sell oil (slang: goof off when you should be working)


The word:

Closer look at the kanji:

B = Beginner | I = Intermediate
| A = Advanced

油を売る
abura o uru
lit: sell oil (slang: goof off when you should be working)

油 abura oil

売る uru to sell

石油 seki yu – oil (black stuff) [I]


油田 yu den – oil field [A]
サラダ油 sarada yu – salad (cooking) oil [I]
売り場 uri ba – market place [B]
売り切れ uri kire – sold out [B]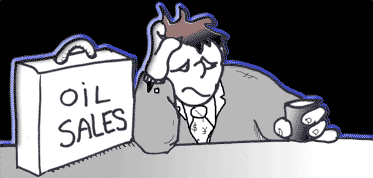 Bring me another one, Joe…
---
SUGGESTED USAGE:
ジョー、本当に油をうっても、誰も信じてくれませんよ。
jo-, hontou ni abura o utte mo, dare mo shinjite kuremasen yo.
Joe, even when I truly sell oil, no one believes me!
ABOUT SUGGESTED USAGE:
ジョー jo- – Joe The cliche bartender


本当に hontou ni – really, truly This is one of those 'if you were lost in Japan with only 100 words' words
誰も dare mo – nobody the MO is often added to show nothing: nanimo = nothing; itsumo = always (never a when);

信じる shinjiru – trust, believe, have faith

信じてくれません shinjite kuremasen – wont believe KUREMASEN actually means wont receive; wont receive belief
よ yo – emphatic its what you add to emphasis your distress!

---
[/et_pb_text][et_pb_text admin_label="Fun Menu Mobile" _builder_version="3.1.1″ disabled="off" disabled_on="off|off|on" saved_tabs="all" global_module="31687″] [/et_pb_text][et_pb_text admin_label="Enjoy & Happy Sharing!" _builder_version="3.1.1″ text_font="Montserrat|700|||||||" text_font_size="23px" text_text_color="#096096″ saved_tabs="all" global_module="30020″]

Sharing is Caring…

[/et_pb_text][et_pb_sidebar admin_label="Social Share" _builder_version="3.1.1″ area="et_pb_widget_area_9″ show_border="off" header_font="||on||||||" saved_tabs="all" global_module="31688″ /][et_pb_comments _builder_version="3.1.1″ show_count="off" saved_tabs="all" global_module="31689″ /][/et_pb_column][et_pb_column type="1_4″][et_pb_sidebar area="sidebar-1″ show_border="off" _builder_version="3.1.1″ border_radii="on|0px|0px|0px|0px" header_font="|700|||||||" header_text_color="#ffffff" background_layout="dark" body_text_color="#2ea3f2″ header_text_align="center" background_color="#fbfaf6″ saved_tabs="all" global_module="29980″ /][/et_pb_column][/et_pb_row][/et_pb_section]

[/et_pb_text][/et_pb_column][et_pb_column type="1_2″][et_pb_text admin_label="Edit Content Here" _builder_version="3.0.84″ parallax="on" module_alignment="left" custom_padding="30px|20px|15px|20px" background_layout="light"]