[et_pb_section bb_built="1″ background_color="#ffcc99″ inner_shadow="on" _builder_version="3.0.75″ background_image="https://www.thejapanesepage.com/wp-content/uploads/2017/08/bg-lessons.jpg" background_size="initial" background_repeat="repeat-y" custom_margin="0px||0px|" custom_padding="0px||0px|"][et_pb_row custom_padding="0px||0px|" custom_margin="0px||0px|" _builder_version="3.0.75″ make_equal="on" module_alignment="center" background_color_1="#ebe0ce" background_color_2="#fbfaf6″ background_color_3="#ebe0ce"][et_pb_column type="1_4″][et_pb_text admin_label="Left Menus" disabled_on="on|on|" _builder_version="3.0.84″ module_alignment="left" custom_padding="30px|10px|15px|10px" background_layout="light" disabled="off"]

Fun
親ばか a Parent Who is a Fool for Child
親ばか
a Parent who is a fool for child



The word:

Closer look at the kanji:

B = Beginner | I = Intermediate
| A = Advanced

親ばか
oyabaka

a Parent who is a fool for child

親 oya, shin parent, familiar, relative

ばか baka fool (kanji is 馬鹿)

親戚 shin seki – relative [B]


親切 shin setsu – kind [B]
親分 oya bun – boss (also yakuza (mafia) boss!) [A]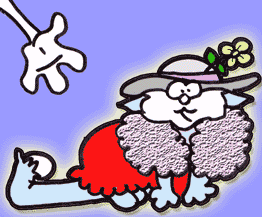 And so you see Muffy simply needs her 100 carot diamond leash to move up in society.
---
SUGGESTED USAGE:
私はペットに最新流行の服を着せるので、「親ばか」と呼ばれます。でも、決してそうではありません。この子が世界一きれいだからです。
watashi
wa petto ni saishin ryuukou no fuku wo kiseru node,「oyabaka」to
yobaremasu. demo, kesshite sou dewa arimasen. kono ko ga sekai de
ichiban kirei dakara desu.
People say
Im a fool for my pet just because I dress her in the latest fashions.
But thats not it at all; its just she is the worlds prettiest pet.
ABOUT SUGGESTED USAGE:
私 watashi – I


ペット petto – pet
最新 sai shin – the latest

流行 ryuu kou – fashion, popular thing

服 fuku – clothing
着せる kiseru – to cloth This is the speaker putting cloths on the pet; to cause to be clothed

ので node – therefore because of dressing the cat with the latest fashion…

と呼ばれます to yobaremasu – am called
でも demo – but, however to contrast what comes next

決してそうではありません keshite sou dewa arimasen – not at all; God forbid; absolutely not

この子 kono ko – this one 子 means child, but it also is used for cute pets as in this case
世界一きれい sekai ichi kirei – worlds prettiest

---
[/et_pb_text][et_pb_text admin_label="Mobile Display Only" disabled_on="off|off|on" _builder_version="3.0.84″ module_alignment="left" custom_padding="30px|10px|15px|10px" background_layout="light" disabled="off"]

Fun
Is this site helping your Japanese? Do you have a spare $1 to help Clay pay the bills?
---
DarwinGenome Guides – helpful academic writing tips for students
Expert assistance with languages homework help for every student at ezassignmenthelp
123Writings.com writes admission essays since 2013

[/et_pb_text][/et_pb_column][/et_pb_row][/et_pb_section][et_pb_section bb_built="1″ inner_shadow="on" _builder_version="3.0.73″ custom_padding="10px||10px|"][et_pb_row custom_padding="||10px|" padding_bottom_1="10px" padding_bottom_2="10px" _builder_version="3.0.73″ background_size="initial" background_position="top_left" background_repeat="repeat"][et_pb_column type="1_2″][et_pb_text admin_label="Kanji 100 eBook For FREE" _builder_version="3.0.75″ background_layout="light" text_orientation="center" border_style="solid" module_alignment="center" background_position="top_left" background_repeat="repeat" background_size="initial"]

Get Clay's Kanji 100 eBook For FREE

[/et_pb_text][et_pb_image src="https://www.thejapanesepage.com/wp-content/uploads/2017/09/TJS-Newsletter-FB-ad.jpg" url="http://www.japanesereaders.com/getmykanji/" align="center" module_class="rr-module-hover et_animated et_animated et_animated" _builder_version="3.0.73″ animation_style="bounce" /][/et_pb_column][et_pb_column type="1_2″][et_pb_text admin_label="Two Tocks for FREE" _builder_version="3.0.75″ background_layout="light" text_orientation="center" border_style="solid" module_alignment="center"]

Claim Your Two Tocks Before Midnight eBook for FREE

[/et_pb_text][et_pb_image src="https://www.thejapanesepage.com/wp-content/uploads/2017/09/fb-ad-clay-landing-page-6.jpg" url="http://clayboutwell.com/cb-signup" align="center" module_class="rr-module-hover et_animated et_animated et_animated" _builder_version="3.0.73″ animation_style="bounce" /][/et_pb_column][/et_pb_row][/et_pb_section][et_pb_section bb_built="1″ background_color="#f2dab7″ inner_shadow="on" _builder_version="3.0.73″ custom_padding="10px||10px|"][et_pb_row _builder_version="3.0.73″ background_size="initial" background_position="top_left" background_repeat="repeat"][et_pb_column type="4_4″][et_pb_image admin_label="JapanesePod101 Ads" src="https://www.thejapanesepage.com/wp-content/uploads/2017/09/japanese_desktop_728x90.png" url="http://www.japanesepod101.com/member/go.php?r=157404&i=b31″ align="center" _builder_version="3.0.75″ show_in_lightbox="off" url_new_window="off" use_overlay="off" always_center_on_mobile="on" border_style="solid" force_fullwidth="off" show_bottom_space="on" /][/et_pb_column][/et_pb_row][/et_pb_section]