[et_pb_section bb_built="1″ background_color="#ffcc99″ inner_shadow="on" _builder_version="3.0.75″ background_image="https://www.thejapanesepage.com/wp-content/uploads/2017/08/bg-lessons.jpg" background_size="initial" background_repeat="repeat-y" custom_margin="0px||0px|" custom_padding="0px||0px|"][et_pb_row custom_padding="0px||0px|" custom_margin="0px||0px|" _builder_version="3.0.75″ make_equal="on" module_alignment="center" background_color_1="#ebe0ce" background_color_2="#fbfaf6″ background_color_3="#ebe0ce"][et_pb_column type="1_4″][et_pb_text admin_label="Left Menus" disabled_on="on|on|" _builder_version="3.0.84″ module_alignment="left" custom_padding="30px|10px|15px|10px" background_layout="light" disabled="off"]

Fun
内気 Shy, Bashfulness, Timid
内気
shy, bashfulness, timid



The word:

Closer look at the kanji:

B = Beginner | I = Intermediate
| A = Advanced

内気
uchi ki

shy, bashfulness, timid

内 uchi inside

気 ki spirit, energy, power

内緒 nai sho – secret [I]


案内 an nai – guidance, information [B]
気をつけて ki o tsukete – take care, be careful [B]
電気 den ki – electricity [B]
元気 gen ki – healthy, feeling well, strong [B]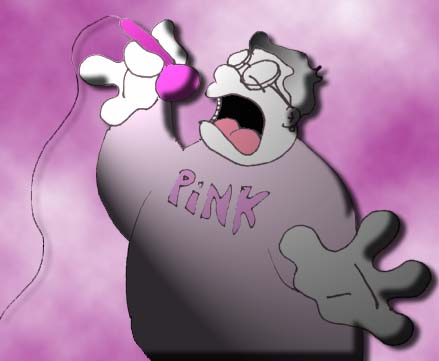 No one could sing UFO like ole Wilbert.
---
SUGGESTED USAGE:
カラオケで歌ったウィルバートはいつもの内気なウィルバートではなかった。彼は、ピンクレディーのファンだったのだ。
karaoke de utatta wiruba-to wa itsumo no uchiki na wiruba-to dewa nakatta. kare wa, pinku redi- no fan datta no da.
The karaoke-singing Wilbert was not the everyday bashful Wilbert. Turns out he was a Pink Lady fan.
ABOUT SUGGESTED USAGE:
カラオケ karaoke – karaoke KARA comes from the Japanese word meaning (empty) or (without) and OKE comes from the English word (Orchestra)


歌った utatta – sang This is placed before Wilbert, so it modifies Wilbert
ウィルバート wiruba-to – Wilbert Foreigners names are always written in katakana

いつもの itsumo no – the usual…, as always いつも itsumo means (always) but here it is used before a person to mean his (usual behavior).

彼 kare – he
ピンクレディー pinku redi- – Pink Lady
This was a disco singing/dancing duo from the 70s. Their most famous
song was UFO (pronounced like the English words YOU – FOE)

ファン fan – fan This is from the English meaning someone who likes a sport, star or…

だったのだ datta no da – was – past simple of DESU I translate this (Turns out he was) because the last NO DA convey a sense of explanation.
---
[/et_pb_text][et_pb_text admin_label="Mobile Display Only" disabled_on="off|off|on" _builder_version="3.0.84″ module_alignment="left" custom_padding="30px|10px|15px|10px" background_layout="light" disabled="off"]

Fun
Is this site helping your Japanese? Do you have a spare $1 to help Clay pay the bills?
---
DarwinGenome Guides – helpful academic writing tips for students
Expert assistance with languages homework help for every student at ezassignmenthelp
123Writings.com writes admission essays since 2013

[/et_pb_text][/et_pb_column][/et_pb_row][/et_pb_section][et_pb_section bb_built="1″ inner_shadow="on" _builder_version="3.0.73″ custom_padding="10px||10px|"][et_pb_row custom_padding="||10px|" padding_bottom_1="10px" padding_bottom_2="10px" _builder_version="3.0.73″ background_size="initial" background_position="top_left" background_repeat="repeat"][et_pb_column type="1_2″][et_pb_text admin_label="Kanji 100 eBook For FREE" _builder_version="3.0.75″ background_layout="light" text_orientation="center" border_style="solid" module_alignment="center" background_position="top_left" background_repeat="repeat" background_size="initial"]

Get Clay's Kanji 100 eBook For FREE

[/et_pb_text][et_pb_image src="https://www.thejapanesepage.com/wp-content/uploads/2017/09/TJS-Newsletter-FB-ad.jpg" url="http://www.japanesereaders.com/getmykanji/" align="center" module_class="rr-module-hover et_animated et_animated et_animated" _builder_version="3.0.73″ animation_style="bounce" /][/et_pb_column][et_pb_column type="1_2″][et_pb_text admin_label="Two Tocks for FREE" _builder_version="3.0.75″ background_layout="light" text_orientation="center" border_style="solid" module_alignment="center"]

Claim Your Two Tocks Before Midnight eBook for FREE

[/et_pb_text][et_pb_image src="https://www.thejapanesepage.com/wp-content/uploads/2017/09/fb-ad-clay-landing-page-6.jpg" url="http://clayboutwell.com/cb-signup" align="center" module_class="rr-module-hover et_animated et_animated et_animated" _builder_version="3.0.73″ animation_style="bounce" /][/et_pb_column][/et_pb_row][/et_pb_section][et_pb_section bb_built="1″ background_color="#f2dab7″ inner_shadow="on" _builder_version="3.0.73″ custom_padding="10px||10px|"][et_pb_row _builder_version="3.0.73″ background_size="initial" background_position="top_left" background_repeat="repeat"][et_pb_column type="4_4″][et_pb_image admin_label="JapanesePod101 Ads" src="https://www.thejapanesepage.com/wp-content/uploads/2017/09/japanese_desktop_728x90.png" url="http://www.japanesepod101.com/member/go.php?r=157404&i=b31″ align="center" _builder_version="3.0.75″ show_in_lightbox="off" url_new_window="off" use_overlay="off" always_center_on_mobile="on" border_style="solid" force_fullwidth="off" show_bottom_space="on" /][/et_pb_column][/et_pb_row][/et_pb_section]