証拠隠滅 Destruction of Evidence
証拠隠滅
destruction of evidence

証拠隠滅
destruction of evidence


The word:

Closer look at the kanji:

B = Beginner | I = Intermediate
| A = Advanced

証拠隠滅
shou ko in metsu

destruction of evidence

証拠 shou ko evidence, proof

隠滅 in metsu destuction

隠 in or kakureru conceal, hide


保険証 ho ken shou – insurance card [A]


証人 shou nin – witness [I]
隠れる kakureru – to hide, hidden [I]
隠れん坊 kakuren bou – hide and go seek game [I]
隠密 on mitsu – a spy [A]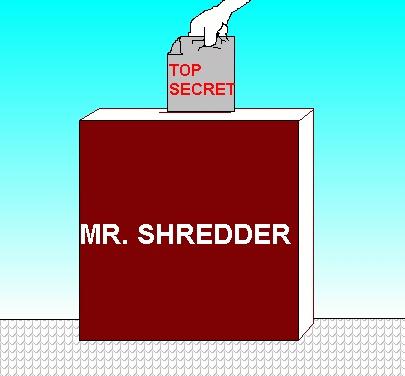 The document is said to have contained sensitive information on the whereabouts of Poohs honey…
---
SUGGESTED USAGE:
Wait until someone uses the shredder at the office and then announce to everyone, 証拠隠滅
The shredder scene is most effective, however there are other possible applications. Take, for example, the taking out of trash, the tossing of logs on the fire, being asked, "Do you have any WHITE OUT?," and an open mouth ready to take a bite of food.

Is this site helping your Japanese? Do you have a spare $1 to help Clay pay the bills?
---
DarwinGenome Guides – helpful academic writing tips for students
Expert assistance with languages homework help for every student at ezassignmenthelp
123Writings.com writes admission essays since 2013