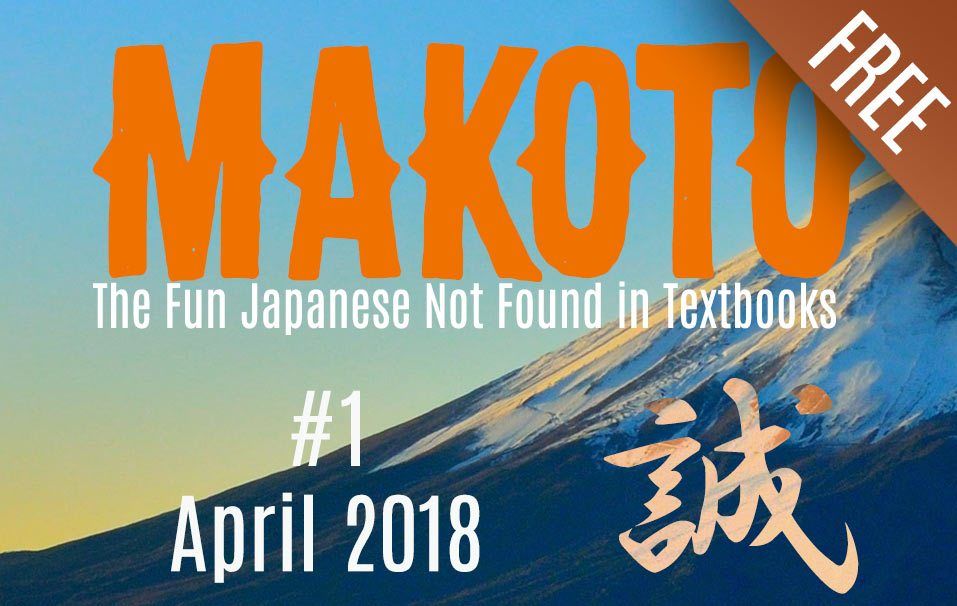 PLEASE NOTE: We are pleased to announce we have launched our Patreon subscription for Makoto! Grab #1 here for free and if you like what you see, click here to view our Patreon deals. Not only can you get Makoto at a discount, but you will also get exclusive and near daily content, coupons, and eBooks with MP3s. Click here now.

DOWNLOAD the eBOOK:
Please note: This issue is completely free and may be downloaded as a PDF (recommended for the pretty graphics), MOBI (for Kindles and Kindle readers), or ePub (eBook format for everyone else). Click here to download the e-zine.
LISTEN OR DOWNLOAD THE SOUND FILES:

Listen to the story about three mighty warrior leaders who consolidated Japan and ended the Warring States period. The story is recorded both regular speed and slowed down.
Reader Sound Files SLOW SPEED: Click to Download
Reader Sound Files NORMAL SPEED: Click to Download
---
IN THIS ISSUE:
20+ ways to say I, ME, & THEE
NEW READER:The Warrior Leaders of the Sengoku Period

ž Laughs, Jokes, Riddles, and Puns
ž Prefecture Spotlight: FUKUI
ž Etymology: 折り紙付き
ž Phrase of the Day: Murphy's Law
ž Ukiyo-e: Sharaku
ž Kanji Spotlight: 集
ž Grammar Time! ~ほうがいい
Like what you see? Get more issues plus tons of extras by becoming a Patreon supporter. Click here now.