JLPT N5 Kanji Email Digest BEGINNERS
Free daily email Kanji-A-Day Lessons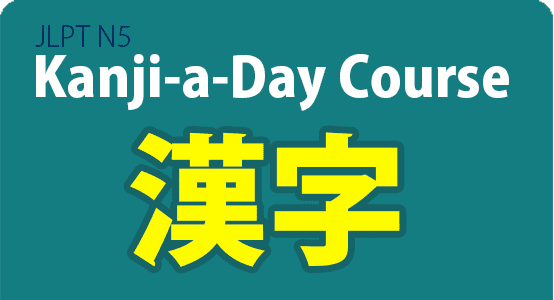 Course Duration: 100 Days
Time Needed: 5 Minutes a Day
Enter your email below to start getting your lessons today.
Learn a new kanji every day. These kanji are the most useful in daily use. Essential beginner-level kanji.
On/Kun Readings

Stroke Order
Jukugo Examples
Example Sentences
Sound Files
You'll receive one email a day for the next 100 days. This service is free of charge and you can unsubscribe at any time.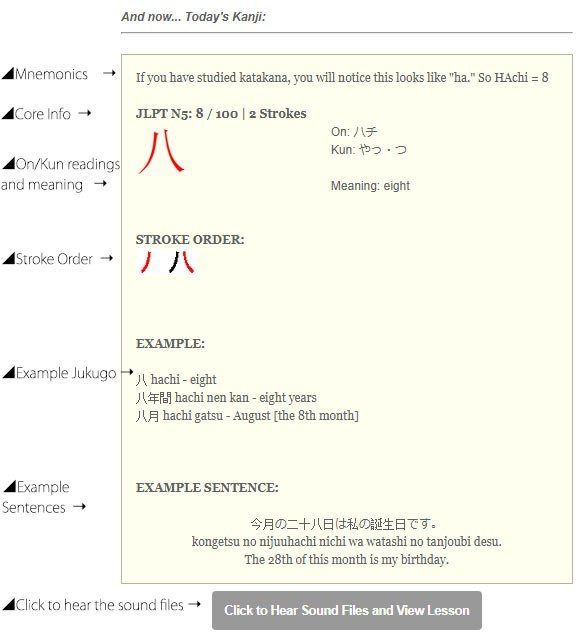 Every email
includes:
the kanji, its readings, meaning, stroke order, and an example sentence. Plus click on the link to hear the example sentence read to you.
---
All TheJapanesePage.com email courses are free of charge. To cancel any one course, click the "unsubscribe" link at the bottom of the email lesson. If you have a course idea you would like to see here, please let us know.


Some extra content (beyond the core lessons) may be for our Patreon supporters. For as little as $3 a month, you can help support TJP and get Makoto e-zine as well as exclusive lessons and downloads. Please take a moment to learn what value you can get while helping TJP! Click here to learn more (and watch our embarrassing introduction video!).