In English we say "Japanese" and "Spanish," but not "Germanese" or "Americanish." In Japanese, saying language names is, in some ways, easier. Just add a 語 go after the country mainly associated with the language.
Regular Examples
日本 nihon Japan
日本語 nihongo Japanese
---
スペイン supein Spain
スペイン語 supeingo Spainish
---
フランス furansu France
フランス語 furansugo French
---
ドイツ doitsu Germany
ドイツ語 doitsugo German (language)
---
ロシア roshia Russia
ロシア語 roshiago Russian (language)
---
イタリア itaria Italy
イタリア語 itariago Italian
---
韓国 kankoku (South) Korea
韓国語 kankokugo Korean
---
中国 chuugoku China
中国語 chuugokugo Chinese (language)
Irregular Examples
イギリス igirisu England
アメリカ amerika America
オーストラリア o-sutoraria Australia
ニュージーランド nyu- ji-rando New Zealand
etc.
英語 eigo English
---
イスラエル israeru Israel
ヘブライ語 heburaigo Hebrew
or ヘブル語 heburugo Hebrew
---
インド indo India
ヒンディー語 hindi- Hindi
---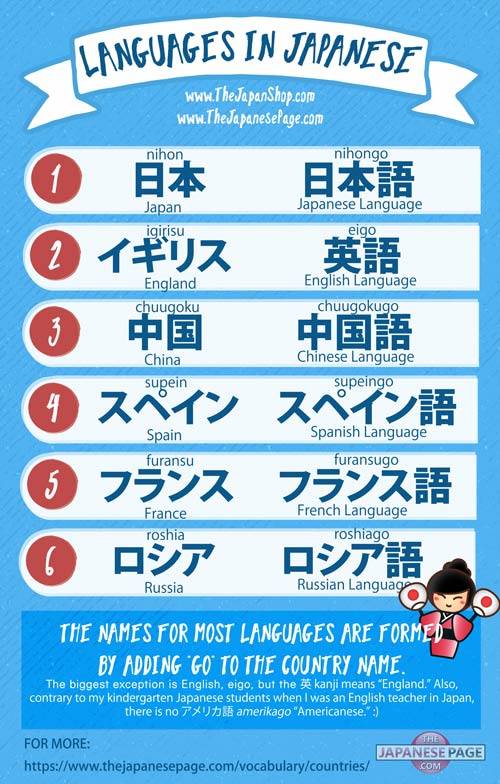 This, of course, is not a full list. Feel free to add other countries in the comments below.